Location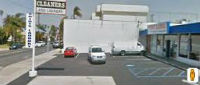 At the corner of Sunset Cliffs Blvd & Narragansett Ave. in San Diego
Point Loma Cleaners & Laundry
1801 Sunset Cliffs Boulevard
San Diego, CA 92107
Phone: 619-226-0069
Hours
Mon – Fri: 7am – 5:30pm
Saturday: 9am – 4pm
Sunday: Closed
View Location Map
Helping Out

Hanger Recycling Program
Cleaning out your closet? Don't throw away hangers from Point Loma Cleaners & Laundry.
Instead, return them!
This program helps us do our part to reduce the hundreds of thousands of hangers that end up in our landfills each year.
Why Point Loma Cleaners & Laundry?
In today's dry cleaning industry no one is required to be trained anymore as a pre-spotter. What's worse anyone can call themselves a pre-spotter now days.
Company owner and resident pre-spotter went to school, and received a certificate of completion from the State of California as a pre-spotter. He has over 31 years of expertise and experience to know what works, what doesn't, and most importantly what will damage your fine fabrics and garments in the pre-spotting process. Only trust your clothes to the very best pre-spotter San Diego has to offer, and that's Point Loma Cleaners & Laundry.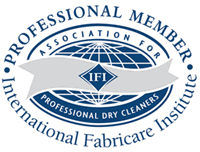 Proud & Professional Member Of International Fabricare Institute